It is likely that even those new to eDiscovery have heard about the promise of Technology Assisted Review (TAR) and Analytics. While these buzzwords are often overused and oversold, they provide powerful tools to save time and cost on eDiscovery matters. With data growing exponentially, it is crucial to take a smarter approach to eDiscovery. These tools used by and in conjunction with experienced Attorneys will result in the most accurate and efficient work product:
De-Duplication

Global de-duplication is employed on all matters by default unless otherwise instructed. Duplicate documents are removed from the data set. All custodial information is retained (i.e., documents indicate where they are held by multiple custodians)
Custodial de-duplication can also be used as an alternative. In this scenario, only duplicate documents from a single custodian.

Textual Near-Duplicates

This is used in review to group similar documents together, again to maximize efficiency, accuracy, and consistency.
Near duplicates are also used for quality control.

E-mail Threading

Identifies related conversations (forwards, replies), allowing more context and uniformity as e-mail thread elements can be assigned to a single review team member.
Identifies and aggregate all emails based on the following:

Email threads
People involved in an email conversation
Email attachments
Duplicate emails

When appropriate, non-inclusive (lesser) e-mail threads can be removed from the collection requiring manual review. This may result in narrowing a Review Universe considerably (often around 30%).
Used also as part of quality control, as e-mail threads tagged differently from other thread components can be verified.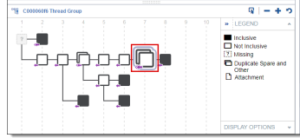 Clustering

Documents that are conceptually similar are grouped together for early case assessment and in order to batch similar documents together.
Utilized during a review to identify documents similar to those deemed important by the review team.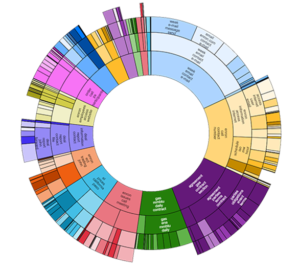 Categorization

Documents are entered into the system in order for it to "learn" about documents that are conceptually similar.
This can be used for early data assessment, batching, and machine-assisted review ("Active Learning").

Concept Searching

This tool is used primarily during the early data assessment phase and to help identify key documents during deposition prep.

Machine Assisted Review

Utilizes the Active Learning application through Relativity to code documents with only minimal manual review.
Active Learning is continuous which is helpful for those matters in which new documents are added subsequently.
At Dauntless Discovery, we have extensive experience with both traditional and Analytics based workflows.  Please do not hesitate to reach out if you have any questions and/or we can be of any assistance.